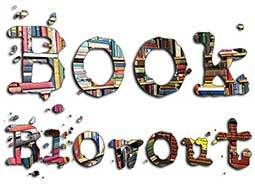 I have read an unprecedented
12
books so far this month. Let's just say my job didn't start when I wanted it to. Fiance is visiting for a week starting tomorrow and then I expect to start working, but I've decided to up my challenge to
20
books. I've read so far:
The Heartbreak Diet – Thorina Rose
Bottomfeeder – Taras Grescoe
Inda – Sherwood Smith
Surviving Ben's Suicide – C. Comfort Shields
The Gunslinger – Stephen King
When We Were Orphans - Kazuo Ishiguro
My Antonia – Willa Cather
Feather Man – Rhyll McMaster
The Hollow Hills – Mary Stewart
The Heretic's Daughter – Kathleen Kent
The Leper Compound – Paula Nangle
The Deception of the Emerald Ring – Lauren Willig
So far, it's been a good reading month.  I hope it continues!